At Vantage Pump and Compressor, Ltd., we're proud to offer a wide range of world-class compressed air and vacuum systems. The product lineup focuses on companies that maintain the highest level of excellence in design and engineering, such as: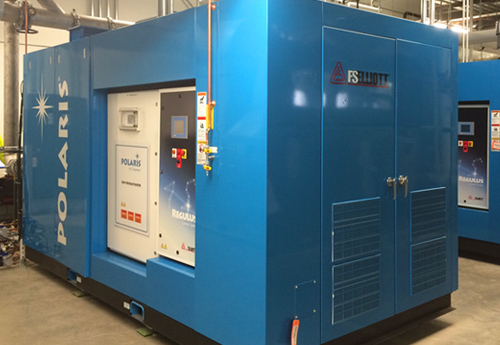 Gardner Denver

FS Elliott

Travaini

Dekker Vacuum Technologies, Inc. (Vacuum Pumps)
Hull Vac Vacuum Pumps

Becker

Beko Technologies
We bring experienced innovation to Texas by working with vendors who continually want to improve compressors and compressed air management. Using the properly designed and installed system is a worthwhile investment that provides your company with impressive return on investment in your demanding industries of manufacturing, medical, oil & gas industries and research and development.
We specialize in pressure and flow making us a premier air compressor and vacuum pump company throughout Texas. You will find our products are the highest quality in our industry. This includes engineered packages, reciprocating, rotary screw and vane compressors and process vacuum systems.
Our experienced field technicians have the knowledge to repair all brands, saving you time and money. We can also provide a custom preventative maintenance plan, reducing your overall repair costs and increasing service life. Our goal is to be your compressed air and process vacuum supplier. If your compressed air system is in need of repair, our factory-trained service technicians can promptly resolve your equipment issues.
Not sure if we carry what you need? Give us a call and let our vacuum pump and compressor experts guide you.