Booster Module
This page highlights some of the options we provide for the BM – Boosting Module. Additional products and sizes are available. Contact us to speak with a specialist.
BM – Boosting Module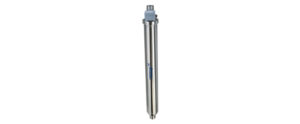 These Grundfos high-pressure booster modules are used for systems under high static pressure to boost, transfer and circulate liquid. Applications include ultrafiltration in the chemical and galvanizing industries, painting workshops, and the metals and mineral industries. The pumps are predominately used for reverse osmosis in domestic water supply, hospitals, laboratories, and the chemical, electronics and microchip industries.
Boosting Module Features and Benefits:
Low noise
All 316 stainless steel construction
Water filled motors (available upon request)
Modular design
Compact design
Leakage-free
Simple installation
Our team is experienced and qualified to select the proper equipment for your job. Give us a call to discuss your needs for us to help you find the right product for you.